Last week, we discussed how shadows can be harmful to our faith. We can be afraid of the shadows in life. But we also know that God is light and the shadows have no power against God. Click here if you want to read last week's post.
---
Ponder your shadow for a moment.
Other than our vision, how else do we perceive a shadow?
You can't touch it. Rather, it touches you. Do you feel it?
It makes no sound and you certainly can't taste it.
But can a shadow interact with our physical world?
As with most (probably all things) things, we can look to God's Word for some answers.
Dealing with shadows is no different.
Here are the verses in Acts that originally prompted me to write about shadows in the first place.
"12The apostles performed many signs and wonders among the people. And all the believers used to meet together in Solomon's Colonnade. 13No one else dared join them, even though they were highly regarded by the people. 14Nevertheless, more and more men and women believed in the Lord and were added to their number. 15As a result, people brought the sick into the streets and laid them on beds and mats so that at least Peter's shadow might fall on some of them as he passed by. 16Crowds gathered also from the towns around Jerusalem, bringing their sick and those tormented by impure spirits, and all of them were healed." Acts 5:12-16 NIV
Did you catch v. 15? Apparently, there was power in Peter's shadow!
I see a process here. If I may, let me break that process into each step.
Verse 14 says that "more and more…believed…" God was doing miraculous work in peoples' spiritual lives.
Verse 15 states, "As a result…". Result of what? The salvation that these people were experiencing. The people must have been thinking that God can heal physical issues as well as spiritual issues.
Faith was being bolstered by the numbers of salvations. When people get saved, there is always rejoicing.
Due to this new hardy faith, people were taking physical action. It seems that action will follow a decision.
This action led them to find the disciples, specifically, Peter. Verse 12 explains the interest in find these men.
Faith surpasses proximity. Peter did not even need to touch these people. God's power finds people of faith.
Physical healings took place. God will sometimes meet spiritual needs before physical needs. Other times, it is reveresed. Either way, it was evident that there was an outpouring of God's power.
God gets the glory. Regardless of how the healing happens or even if it spiritual or physical, God is the one who is doing the healing. Yes, Peter was involved but God only because God chose to use him in this moment.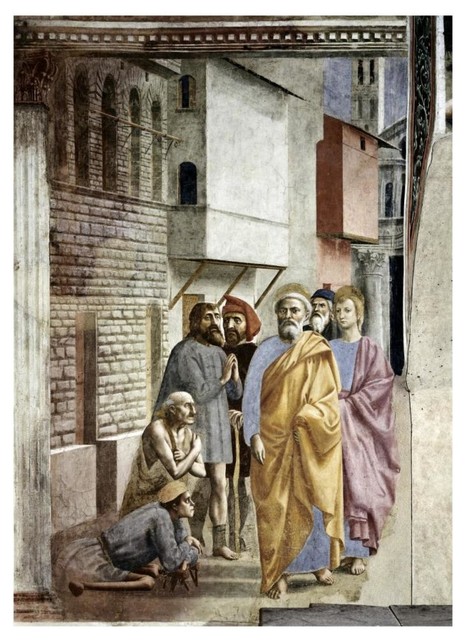 While we live through our days, we encounter negative shadows practically every day. But God is so faithful. He can turn bad, fearful, and scary shadows into live-giving shadows.
First of all, look to God. Desire Him, not what He can do.
Once we get that priority straight, God can start to move us through the process I described earlier.
Because God is all-powerful and equally mysterious, He will do what He wants, when He wants to.
Keep close to Him and enjoy the ride!
A life lived for God is never lived in disappointment!